Condition monitoring of any transformer is critical to having a dependable and uninterrupted power supply. Key to ensuring optimised performance of these expensive assets is the condition of the insulation system and in particular with the insulating oil. Information from analysis data is of great importance in transformer oil management. Similar to a person's blood count, regular insulating oil analyses provide detailed data. These can be used to determine measures for an improved service life and increased reliability of transformers. Moreover, they are the basis for digital data management and therefore a daily standard at Electrical Oil Services.


In order to obtain the most accurate overview of the condition of your transformer oil, it is important to regularly collect analysis data. These are obtained by taking samples of the insulating oil which are then analysed in the laboratory. Various parameters such as acidity, gas content and type, oxidation products, water content or the dielectric properties of the transformer oil are analysed. These checks are mandatory according to standard IEC 60422.
The collected data provide information about the current condition of the insulating oil and thus also about the condition of the transformer.


Decoding messages from your transformer oils with EOS® analysis data
The evaluation of the insulating oil analysis data is crucial for assessing the overall condition of a transformer. By analysing the condition, potential problems within the transformer oil are detected at an early stage and appropriate measures can thus be taken in good time.
With EOS® analysis data
information from insulating oil samples can be professionally evaluated.
a consistently high quality of the transformer oil is ensured.
the risk of failures and unplanned downtimes can be minimised.
optimal conditions are created to extend the service life of your transformers.
Data management for optimal operational management: manage budgets and maintenance schedules
In addition to assessing the condition of transformers, analysis data also plays an important role in terms of data management. In many companies, disconnected data sytems are still one of the biggest challenges. That's where we come in with our EOS database solution. It provides you with all the information in the format you require, such as Excel, PDF or online database and many more.
After all, it is only through the regular collection and assessment of data that digital data management can be developed. All relevant information on your transformers can be stored in the EOS database centrally and accessed at any time. This not only increases efficiency, but also enables optimal maintenance control.
Electrical Oil Services offers the EOS® database based on the Salesforce infrastructure. Here, information from transformer oil analyses is stored in a data-protected environment. For example, data from gas-in-oil analyses (DGA analyses), which provide information on the thermal and electrical condition of transformers. In addition, the history of the load on individual transformers is also recorded.

Read more in the following interview:
In the interview, you will learn more about the benefits of the EOS® database for your company.
Stay informed with our EOS Trusted Purity Blog!
Conclusion
The use of insulating oil analysis data is an important part of assessing the overall condition of transformers. Problems can be detected at an early stage and appropriate measures can be taken. In addition, the regular collection and evaluation of data enables efficient data management. At Electrical Oil Services, you benefit from a professional evaluation of your analysis data which enables you to ensure that your transformers are always in optimal condition and enjoy a long service life.
Do you have any questions? We will be happy to answer them. Contact us directly:
These blogarticles could be also of interest to you: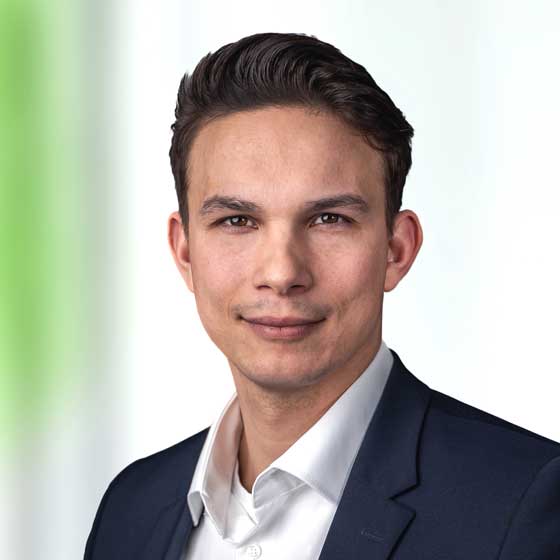 Kilian Gerbl
Kilian Gerbl is Head of Sales for Electrical Oil Services GmbH. He is responsible for all commercial-related topics in Europe – this includes customer relationship management as well as new project and business development. His key focus is to expand the EOS activities across Europe and further implement the sustainable EOS Closed-Loop model.
Tel: +49 151 5351 5373