In order to avoid performance degradation in transformers or even transformer failures, regular testing of your insulating oil is important. So important, in fact, that Electrical Oil Services (EOS®) offers general laboratory services for insulating oils as well as other services. Please read this article to find out what these are.
Insulation oil analysis in electrical equipment
To ensure the operational safety of oil-filled electrical equipment, the insulating oil quality of your transformers and tap-changers should be checked regularly. If the values deviate from the standardised limit values, both the operational safety and the service life of your transformers will be reduced.
Electrical Oil Services (EOS®) therefore recommends to customers:
Regular insulating oil sampling on site by EOS® specialist personnel

Insulating oil sample analysis in our own EOS® laboratory

Continuous condition assessment and recommendation of necessary maintenance measures or interventions

Joint advice on asset management and the use of a suitable insulating oil.
Ensuring consistently high insulating oil quality with the EOS® laboratory and EOS® laboratory services
Regular insulating oil analyses enables you to assess the insulating oil in terms of its electrical, physical and chemical properties.
For this purpose, we at Electrical Oil Services will regularly - at least once a year - contact you and list for you the transformers stored in our transformer database that are due for testing. Provided you commission us with the insulating oil sampling, we will arrange an appointment with you, take the relevant oil samples and analyse them in our EOS® laboratory.
Depending on the condition of the analysed insulating oil within your transformers, EOS® will provide you with insightful recommendations regarding the maintenance measures to be carried out as required.
EOS® laboratory services include - depending on your mandate
Standardised insulating oil analysis according to IEC 60422

Analysis to determine the condition of the insulating paper

Dissolved gas trend analysis (DGA)

Determination of PCB content
EOS® offers standardised analyses according to IEC 60422 as well as individually adapted analyses according to your requirements:
| | |
| --- | --- |
| | Appearance and determination of the colour number |
| | Determination of breakdown voltage |
| | Determination of water content |
| | Determination of acid content |
| | Determination of the dielectric loss factor (Tan Delta) |
| | Inhibitor determination and oxidation stability |
| | Determination of the interfacial tension using the Ring method |
| | Gas-in-oil analysis |
| | Furfural analysis |
| | Determination of PCB content |
More than a laboratory: Condition evaluation and asset management of transformers and insulating oils with the EOS® all-round service
As our customer you will receive a comprehensible, summarised assessment of your insulating oils as well as a comprehensive condition evaluation of your equipment upon completion of the respective examination. Our technical service is available to comment on the individual parameters.
In addition, Electrical Oil Services (EOS®) offers more than the usual processes.
This is what makes EOS® laboratory services special:
EOS® stores one retention sample per sampling for a period of two years.

As a customer, you can easily call up or request your analysis values at any time with the transmitted test report number and thus save costs and time

Thanks to the EOS® digital database, a complete overview of both individual values and your transformers is available.

EOS® experts always provide individual advice and give you well-founded recommendations for further measures.

On request, you can receive a cost indications in terms of the recommended measures.
Here you get an overview of all products and services of Electrical Oil Services (EOS®):
EOS Trusted Purity Blog
Conclusion
The experts at Electrical Oil Services do more than just assess the condition of insulating oils for customers. Our EOS® laboratory services include further services such as retention samples, dashboard reports or recommendations for further measures, including a cost overview. An all-round service that is well worth seeing. And of course, EOS® will take care of the necessary maintenance work for you if you wish.
Also interesting:
Do you have any questions? We will be happy to answer them. Simply contact us using this form: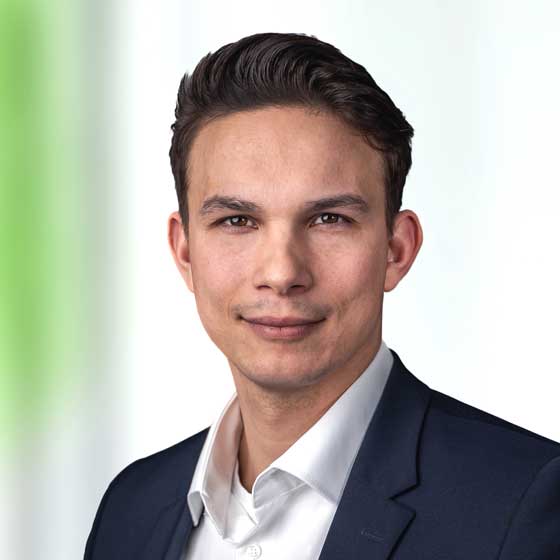 Kilian Gerbl
Kilian Gerbl is Head of Sales for Electrical Oil Services GmbH. He is responsible for all commercial-related topics in Europe – this includes customer relationship management as well as new project and business development. His key focus is to expand the EOS activities across Europe and further implement the sustainable EOS Closed-Loop model.
Tel: +49 151 5351 5373