Electrical Oil Services operates a significant fleet of special units both for transformer oil regeneration (deep-cleaning) and for mobile oil processing. In this article, we present in particular the mobile units that process transformer oil, such as filtering, degassing and drying.
Do you need to treat your transformer oil routinely? Does the insulating oil need to be processed after maintenance? Or is a new power transformer to be filled under vacuum?
With more than 60 years of experience, Electrical Oil Services (EOS®) is one of the leading providers of mobile insulating oil services. These are carried out in-situ at the customer or transformer site. EOS® own a significant fleet of units, both for mobile oil processing (MPU, Mobile Processing Unit) and for mobile regeneration (MRU, Mobile Regeneration Unit), meeting the most stringent requirements.
Did you know...?
The term transformer oil processing corresponds to the term reconditioning according to the IEC 60422 standard for in service insulating oil. It is a process which reduces or removes physical impurities through physical treatment. The process includes filtration, degassing and drying and can improve moisture content, breakdown voltage and particle content. As soon as the transformer oil processing or reconditioning is extended, e.g. with fuller's earth, this process is called insulating oil regeneration. This procedure is more expensive but depending on the condition of the insulating oil or the transformer system, it is unavoidable due to the positive deep cleaning effect.

When filling large power transformers a separate vacuum is applied to the transformer tank to remove any residual moisture or gases left over from the factory testing. When the transformer is to be filled a separate bank of vacuum pumps acts on the vacuum chamber ensuring that the oil entering the transformer is of the correct quality.

An additional process described in IEC 60422 is transformer oil regeneration. The regeneration process helps to improve the chemical characteristics such as acidity, IFT, DDF and can also be used to remove DBDS from the oil.

Insulating oil analysis helps to determine which of the two processes is recommended. Learn more in our recent blog article:

EOS® Laboratory Check - How our laboratory tests the quality of your insulating oil.
If insulating oil processing is the first choice
Insulating oil processing or reconditioning works by passing the transformer oil through strainers and filters to remove particles before it is heated and passed through a vacuum chamber. This process improves the physical performance of the electrical insulation oil in transformers, tap-changers and switchgear. The dielectric strength of the oil is improved along with a lowering of the moisture and gas content within the oil.
EOS® MPUs are self-contained vehicles specifically designed for the filling and treatment of transformer oils.
EOS® Mobile Processing Units (MPUs) - Tasks and Services
The EOS® mobile processing units (MPUs) perform the following tasks:
Replacing the insulating oil on transformers and on-load tap-changers
Reduce insulating oil volume to enable repair and maintenance work on transformers
Drying, filtration and degassing
Filling of new transformers under vacuum
Analysing results at site using certified laboratory equipment.


These features for the performance of the EOS® MPUs are worth highlighting:
Heating capacity up to 200 kW

:
Even in adverse weather conditions or cold ambient temperatures, the additional heating capacity allows us to achieve sufficient temperatures to effectively treat the oil within the transformer.

Vacuum pump performance below 1 millibar

:
Using the latest dual stage vacuum pumps we are able to quickly reduce the pressure inside the transformer to less than 1 millibar and hold the for the required period of time. The second bank of dual stage pumps is then used to act upon the vacuum chamber as part of the filling or reconditioning process.

Flow rates of up to 5,000 litres per hour:


However, the maximum flow rate will be tailored to suit each individual transformer and insulating fluid requirement.
For every need, the EOS® fleet offers the right solution
The fleet of EOS® oil processing units can serve different applications and cover individual needs for:
Small transformers or transformers that are difficult to access
Transformers located offshore, such as in offshore wind farms
Very large transformers with a rated power of up to 800 MVA

The EOS® fleet ranges from smaller, lightweight MPUs to MPUs with an unladen weight of 28 tonnes. It is important to match the capability of the units with the requirements of the transformer or switchgear.
In addition to processing equipment, each MPU includes test equipment for measuring breakdown voltage, moisture content and dissolved gases. These measurements are taken after transformer oil processing and the results of the measurements are recorded. In this way, progress can be accurately documented and used for a meaningful final report.
Continual monitoring: EOS® recommends that the treated transformer oil is analysed for important parameters such as moisture and dielectric strength. This insulating oil management ensures that the transformer oil meets the required quality and that your transformer is protected in the long term.
Read more about transformer oil management:
Or contact us for a direct exchange:
Conclusion
Electrical Oil Services is your European expert in recycled and new insulating oils and related services for transformers, operating Europe's largest fleet of service units, including our Mobile Processing Units (MPU) and Mobile Regeneration Units (MRU).
Our quality-assured EOS mobile processing units are state-of-the-art, self-contained service vehicles. They have been specifically designed to meet the most demanding transformer oil filling and processing standards. Their outstanding performance speaks for itself.
Get a quick overview on Electrical Oil Services:
Electrical Oil Services (EOS®) is your pan-European expert in recycled & new insulating oils and comprehensive transformer services

Find out more about our services and products in these articles:
EOS Trusted Purity Blog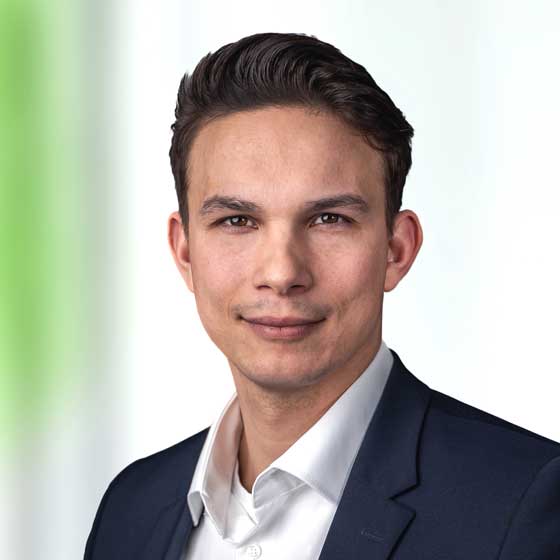 Kilian Gerbl
Kilian Gerbl is Head of Sales for Electrical Oil Services GmbH. He is responsible for all commercial-related topics in Europe – this includes customer relationship management as well as new project and business development. His key focus is to expand the EOS activities across Europe and further implement the sustainable EOS Closed-Loop model.
Tel: +49 151 5351 5373