Sustainability, resource conservation and economic efficiency form an overarching triad in transformer management and for asset managers. How can this triad be ensured? What does transformer management involve? And what service does transformer oil provide in this context?
The supply of electrical energy only works with transformers. Their reliability influences the economic efficiency of the entire energy supply system.
That's why asset managers of transformers look at their plants very attentively from a technical and economic point of view and optimise them. They manage measures and budgets for maintenance and investment.
This also includes measures for environmental protection and resource conservation, which make the European Green Deal possible.


By 2050, the EU member states want to become climate neutral. The initial goal is to reduce greenhouse gas emissions by at least 55% by 2030 compared to 1990 levels. To achieve this, all countries must be realigned in terms of energy. The EU's Fit for 55 package of measures proposes EU legislation and new initiatives that are in line with climate targets. Important here is the shift to renewable energy sources: By 2030, the share of renewable energy in the EU is to be raised to 40%.
Transformer management includes many aspects
In electrical networks, a large part of the costs are related to the maintenance of the equipment, including transformers:
Transformers must be functional at all times and unexpected repairs or operational failures need to be avoided. In addition, they are increasingly optimised in terms of their service life and aspects of sustainability are taken into account.
Technical managers or asset managers of transformers are responsible for
the safe and reliable performance of transformers,
the quality of the materials of their assets,
organisation and control of inspections,
data generation and documentation of these inspections,
general resource conservation and waste and cost reduction.
For this purpose, asset managers have the insulating oil of their transformers regularly analysed. They use the actual data collected through analyses and compare it with the planned data. This target/actual comparison is carried out regularly and used for corrections:
Managers of transformers are in particular managers of data
Documented data helps to set priorities. Which plant needs maintenance first? Which transformer needs which investment? What is the probability of failure of the respective equipment?
Laboratory analyses provide answers to these questions and inform about the condition of the insulating oil, determine the PCB content, the breakdown voltage, the water content or, for example, the paper thickness.
Transformer oil is important for assessing the overall transformer performance
An insulating oil analysis provides information about the condition of the transformer oil, but also provides information about other assets.
Transformer oil is responsible for the efficiency of power transmission. It cools and insulates, protects against corrosion, lubricates the moving parts and has a cleaning effect. In addition, the condition of the insulating oil provides information about the overall condition of the transformer.
A transformer oil analysis offers:
the possibility of a comprehensive diagnosis of the condition of the transformer oil.
diagnosis and information for measures to preserve the other materials in transformers.
information on how the overall service life of transformers can be extended.



Find out more in these blog articles:

Conclusion
Insulating oil analyses help to set priorities: For transformer management, the insulating oil in transformers is regularly sampled. The resulting data can be registered in a database for long-term comparison. Transformer asset managers use this documentation as a basis for planning and budgeting as well as for sustainable asset management.
Subscribe to our EOS Trusted Purity blog:
Are you generally interested in the topic of insulating oil and asset management for transformers and tap-changers? Are you wondering, for example:
What improves the performance of transformers?
How can optimisation potential be identified?
How can operating costs be reduced?
How can the topic of sustainability be better integrated into asset management?


Then just keep browsing our blog articles, or subscribe to our blog for regular infomails from Electrical Oil Services:

If you have any questions, please feel free to send us a message. We will contact you directly: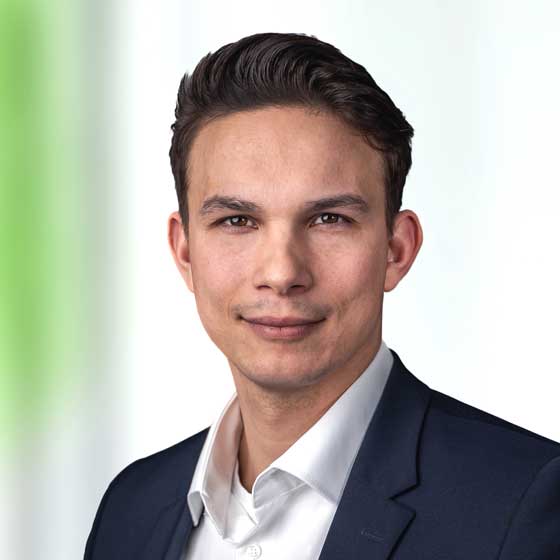 Kilian Gerbl
Kilian Gerbl is Head of Sales for Electrical Oil Services GmbH. He is responsible for all commercial-related topics in Europe – this includes customer relationship management as well as new project and business development. His key focus is to expand the EOS activities across Europe and further implement the sustainable EOS Closed-Loop model.
Tel: +49 151 5351 5373