The International Electrotechnical Commission (IEC) recently published a fifth edition of IEC 60296 standard. This standard for mineral insulating oils for electrical equipment provides specifications and test methods for unused and recycled mineral insulating oils, intended for use in transformers, switchgear and similar electrical equipment in which oil is required for insulation and heat transfer.
The new edition includes the following significant technical changes with respect to the previous edition:
This International Standard is applicable to specifications and test methods for both unused and recycled mineral insulating oils in the delivered state.
Within the transformer insulating oils, two groups, Type A and Type B are defined, based on their performance concerning oxidation stability.
A new method for stray gassing under thermo-oxidative stress of mineral insulating oils, tested in a joint Round Robin Test (RRT) between CIGRE D1 and Committee members.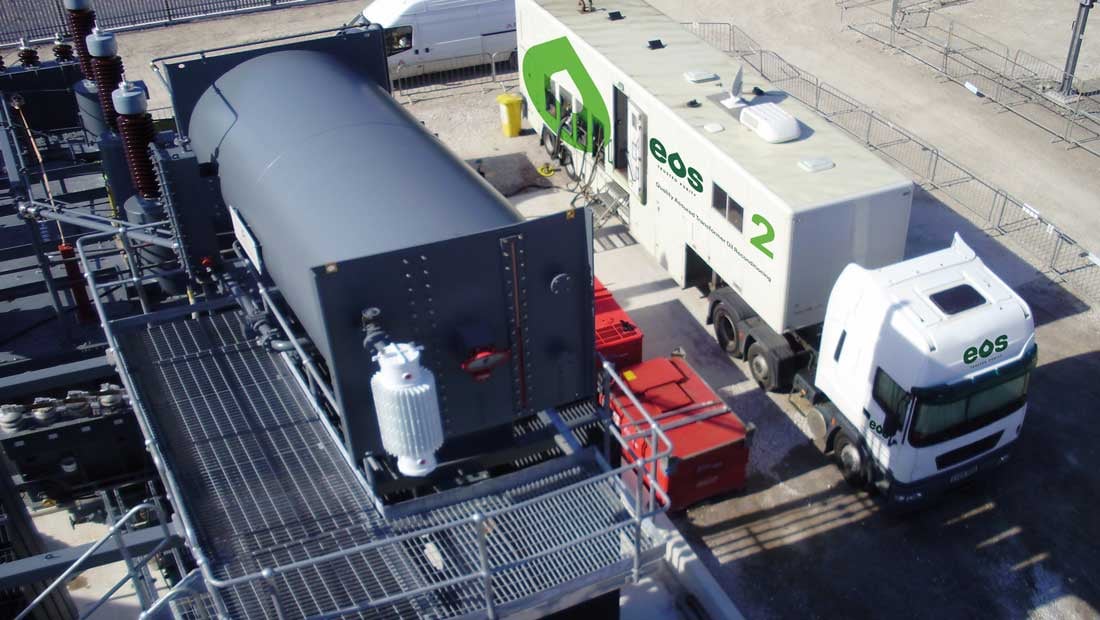 New standard provides benefits for users of regenerated mineral insulating oils
Why is the publication of the new standard important for users of mineral insulating oils? It provides a standard or point of reference for customers to consider recycled mineral insulating oil as an alternative for use in switchgear, tap changers or distribution transformers ranging from 11kV to 132 kV. Using a recycled mineral insulating oil, meeting the new IEC 60296:2020 standard has both economic and environmental advantages.
Lights on the Green Deal
In order to achieve the EU target to be climate neutral by 2050, the European Green Deal provides a roadmap with actions to boost the efficient use of resources by moving to a clean, circular economy, restore biodiversity and cutting pollution. Reaching this target will require action by all sectors of our economy, including
investing in environmentally friendly technologies,
supporting industry to innovate to roll out cleaner, cheaper and healthier forms of private and public transport and
decarbonising the energy sector.
Within this challenging environment of increased demand on utilities and industries to 'keep the lights on' in an economic, environmentally friendly manner and a framework of policies and regulations, asset managers must view recycling their used insulating oils as a trusted tool to achieve their objectives.
The cost pressure on public utility companies and industrial corporations is mounting. In recent years, the extension of transformer service life and the economic management of insulating oils has slowly evolved into key asset management factors. Companies now considering the on-site regeneration and recycling of insulating oil as sustainable alternative to filling transformers with new unused insulating oil especially for maintenance, top-up or refurbishment activities.
EOS "Closed-Loop" model helps to achieve cost-efficient and eco-sound energy supply
Electrical Oil Services (EOS), a brand of HCS Group, is one of the leading European suppliers of both recycled and unused electrical insulating oils and associated services for many decades. The business originated in the UK after World War II, when crude oil was a rare and a valuable resource. The country's industry had to find solutions to re-use the existing raw materials and the EOS "Closed-Loop" model was born.
Today, customers such as the major Distribution Network Operators (DNOs) are still utilising this business model to regenerate their used transformer oil (UTO) for re-use in their electrical equipment.
Customers in the electricity transmission and distribution markets as well as high-energy demanding industries, benefit from a comprehensive range of EOS preventive services, to improve the performance and service life of transformers and support companies in meeting the goal of cost-efficient and environmentally sound energy supply. The "Closed-Loop" model is based on the utilities, mainly the DNOs, collecting their used transformer oils (UTO) following maintenance activities and return this oil to EOS for recycling. Through best practices, used transformer oil is collected at customer premises, then transported, tested and if meeting feedstock criteria, regenerated to 'as-new' oil quality at one of EOS' stationary facilities in the UK or Germany. To complete the loop, the product is then re-supplied to customers for their maintenance and/or refurbishment requirements with assured performance guaranteed.
Proven track-record
Experience during the past 60 years in both the UK and Europe has shown that the Used Transformer Oil (UTO) is a sustainable resource as more UTO oil is generally returned for recycling than what is required for use either as recycled or additional unused insulating oils. Only the best-selected quality UTO, with full traceability, sourced mainly from switchgear or transformers with low electrical stress, is used for regeneration to premium quality mineral insulating oils.
The balance of UTO is recycled as either base oils, where their greater solvating power and better low-temperature performance properties give advantage to printing ink, metalworking fluid, hydraulic oil, mould-release agent manufacturers or use within fuel oil blends. The composition of the UTO feedstock is oil from the major European manufacturers of unused mineral insulating oil whose oils met the stringent IEC standards in the past.
Regenerated insulating oil – a sustainable alternative to new, unused oil
During the past three years, the Electrical Oil Services team developed EOS® Premium, available as either uninhibited or inhibited versions, to secure the future of insulating oil recycling. EOS® Premium is a high-quality regenerated insulating oil meeting the stringent properties specified by the IEC 60296:2020 Ed.5 Type B and BS 148:2020 Standards for mineral insulating oils. EOS® Premium is an ecologically sound and sustainable alternative compared to new unused mineral insulating oils.
50% less CO2 consumption in the production of EOS® Premium
The process to produce EOS® Premium to meet the new IEC 60296:2020 requirements is a combination of technologies including reclamation and de-halogenation with a carbon footprint that is more than 50 % less than those for the production of unused oils. A multiple quality assurance protocol is followed to guarantee consistent quality. Because EOS® Premium meets the IEC 60296:2020 standard and following extensive test work by independent laboratories, it is fully miscible with other mineral insulating oils meeting the same standard and customers can expect similar performance to these oils in terms of life expectancy. The major British DNOs and key customers in the French market, including the national electricity utility and those doing maintenance and refurbishment work, approve EOS® Premium.
Conlusion: EOS® Premium benefits fit the bill
Ticking all the boxes for sustainability, secure supply, price stability, consistent quality and "greenness", EOS' range of recycled mineral insulating oils continues to be used by customers for all aspects of high voltage transformer and switchgear maintenance. With a substantial centralised feedstock pooling system, EOS remains uniquely placed to offer consistent, reliable, fit-for-purpose recycled insulating oils that meet the requirements of IEC 60296:2020 general specifications (Type B) for uninhibited and inhibited standard grade oils and also BS148:2020.
As a result, you can confidently use EOS® Premium as a direct replacement for unused oil in all your on-site maintenance activities. So, whether it is transformer oil changes, top-ups, tap changer or switchgear maintenance EOS® Premium will fit the bill.
Technical infos on EOS® Premium
Click to get more technical details on our EOS® Premium grades.
Download:
Click on the picture to download a high-resolution file.
Copyright: HCS Group
XXX
About Electrical Oil Services (EOS)
Electrical Oil Services (EOS) is a key brand of HCS Group GmbH and a leading supplier of unused and reclaimed insulating oils and associated services in Europe. EOS specialists have more than 60 years' experience in the production and marketing of insulating oils and supply both large and small customers in the electricity distribution industry with tailor-made solutions. For further details please visit www.electricaloilservices.com
About the International Electrotechnical Commission (IEC)
The (IEC) is a worldwide organisation for standardisation comprising all national electrotechnical committees (IEC National Committees). The object of IEC is to promote international co-operation concerning standardisation in the electrical and electronic fields. The IEC publishes International Standards, Technical Specifications, Technical Reports, Publicly Available Specifications (PAS) and Guides. The drafting of this new standard, initiated in 2017 and entrusted to IEC Technical Committee (TC10) took 3 years to prepare. TC10 consisted of 45 experts in fluids for electrotechnical applications from 22 different countries. More infos on IEC: www.iec.ch
About HCS Group
The HCS Group is a leading international supplier of solutions for high-value hydrocarbon specialties. The Group includes the brands Haltermann Carless, ETS Racing Fuels and EOS. The HCS Group has about 500 employees and is headquartered in Frankfurt am Main, Germany. The company belongs to H.I.G. Europe, a subsidiary of the US private equity company, H.I.G. Capital. For further details please visit www.h-c-s-group.com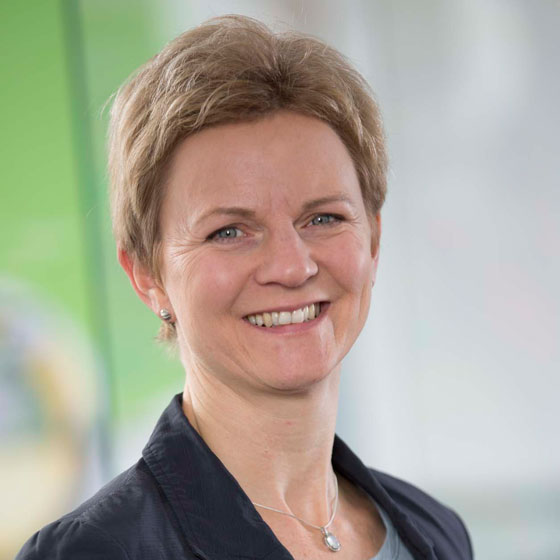 Author: Sandra Sparenberg
Sandra Sparenberg is Head of Corporate & Marketing Communications at HCS Group and is responsible for the company's strategic communications, including press relations and sales communications for the Haltermann Carless, ETS Racing Fuels and Electrical Oil Services (EOS) brands. One focus of her work is the development of online communications and Inbound Marketing. T +49 69 695 386 117 E-mail SSparenberg@h-c-s-group.com