The recycled insulating oil EOS® Premium has been accredited according to IEC 60296:2020. This allows Electrical Oil Services to further introduce their sustainable "Closed-Loop"-model in Europe.
Frankfurt a.M., 11.01.2022 –Electrical Oil Services (EOS), a brand of HCS Group and a leading supplier of new and recycled insulating oils and associated services, has achieved an important milestone in further expanding their sustainable "Closed-Loop"-model for recycled transformer oils in Europe: EOS® Premium has been accredited according to the new international standard IEC 60296:2020, type B for "as new properties oil". Siemens Energy Global Laboratory confirmed that the recycled insulating oil fulfils the requirements in the delivery state and for the oxidation stability after ageing.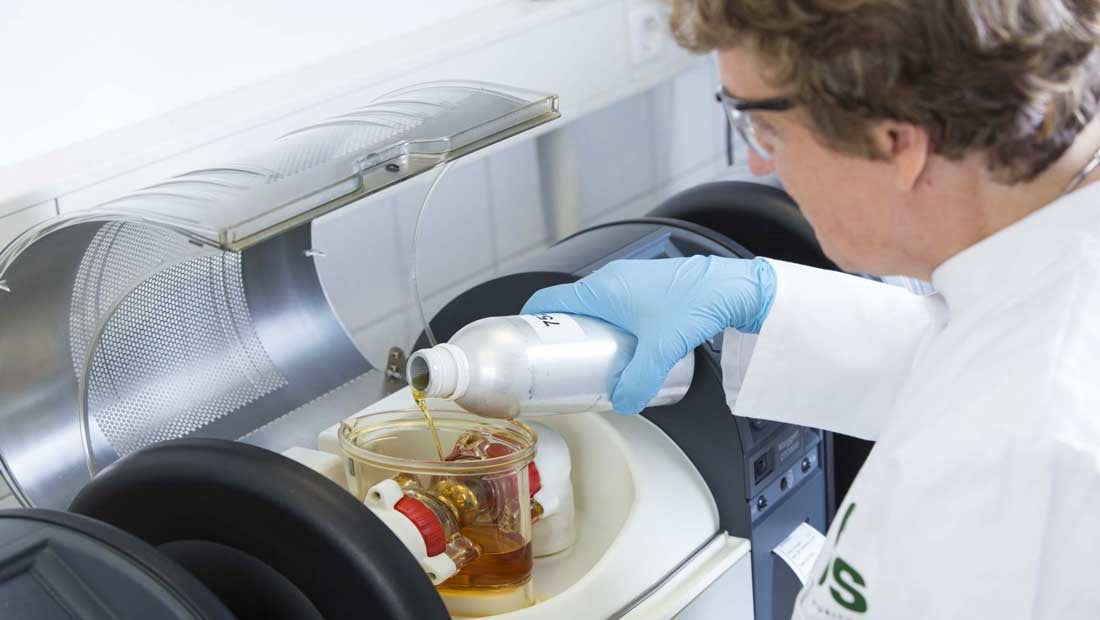 "The IEC 60296 certificate proves the high quality of our recycled EOS® Premium insulating oil", says Kilian Gerbl, Head of Sales at Electrical Oil Services GmbH, who adds: "This accreditation will further strengthen confidence of many utilities and industrial asset managers in considering recycled insulating oil versus new unused oil for their transformer management."
EOS® Premium is a significant advance in regenerated insulating oils, giving the asset manager and maintenance company owner the best quality of regenerated mineral insulating oil on a sustainable basis whilst providing both economic and environmental benefits of circular economy. EOS® Premium complements the option of on-site mobile regeneration as part of an overall insulating oil management program, reducing the carbon footprint.
The EOS "Closed-loop" model allows transformer oils to be regenerated to as new quality for re-use on a sustainable basis. This makes Electrical Oil Services a key contributor to the circular economy.
XXX
EOS® Premium
Further information on EOS® Premium.
Download:
The recycled insulating oil EOS® Premium has been certified according to IEC 60296:2020 and thus meets the specifications for "oil with as-new properties". © HCS Group GmbH
XXX
About EOS
Electrical Oil Services (EOS) is a key brand of HCS Group GmbH and a leading supplier of unused and reclaimed insulating oils and associated services in Great Britain and continental Europe. EOS specialists have 60 years' experience in the production and marketing of insulating oils and supply both large and small customers in the electricity distribution industry with tailor-made solutions. For further details please visit www.electricaloilservices.com
About HCS Group
The HCS Group is a leading international supplier of solutions for high-value hydrocarbon specialties. The Group includes the brands Haltermann Carless, ETS Racing Fuels and EOS. The HCS Group has about 500 employees and is headquartered in Frankfurt am Main, Germany. The company belongs to H.I.G. Europe, a subsidiary of the US private equity company, H.I.G. Capital. For further details please visit www.h-c-s-group.com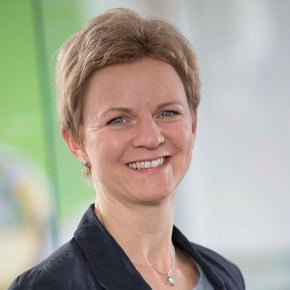 Author: Sandra Zirm
Sandra Zirm is Head of Corporate & Marketing Communications at HCS Group and is responsible for the company's strategic communications, including press relations and sales communications for the Haltermann Carless, ETS Racing Fuels and Electrical Oil Services (EOS) brands. One focus of her work is the development of online communications and Inbound Marketing. T +49 69 695 386 117 E-mail szirm@h-c-s-group.com