Municipal utilities are not only suppliers, but also play a key role in sustainability issues. From green electricity to geothermal energy to water treatment - municipal utilities are important social pacesetters for resource conservation, energy efficiency and climate protection. Their own carbon footprint now plays an equally important role and is strategically anchored in many companies.
The following article has been published in the magazine Energiewirtschaft (EW) 2022.
Download PDF (German Version)
Transformers offer great potential for sustainable solutions
Sustainability and security of supply must go hand in hand. Transformers play a central role in this. They are responsible for stable production processes. Their running time and performance are therefore critical requirements. Asset managers face a variety of challenges with regard to their transformers, such as securing energy supply and implementing sustainability goals, the need for longer runtimes due to the current supply problems of new equipment, or cost control when maintaining plants.
Quality of transformer oil is crucial
Extended service life and consistently high performance are closely linked to the quality of the insulating oil in the transformer. Preventive transformer oil management therefore offers a sustainable, resource-saving and cost-effective solution:
Performance at a constant level
Regular monitoring of the transformer oil and implementation of recommended measures ensure safe operation.
Sustainability
Reprocessed insulating oil enables significant CO2 reductions compared to the use of new insulating oil and is thus an environmentally friendly alternative.
Regulations
The sustainability targets in force in Europe are a reason for everyone to rethink: the regeneration and reuse of transformer oil support the achievement of these targets.
The sustainable Closed Loop model of Electrical Oil Services (EOS)
Transformer oil is a valuable raw material. Recycling it and feeding it into the circular economy is a logical and sustainable model for the future.
In the Closed Loop model, used transformer oil is reprocessed into oil of as-new quality using state-of-the-art plant technologies in the EOS production facility. This regenerated feedstock in accordance with IEC 60296:2020 Type B can then be used again in transformers. The used transformer oil is collected by special disposal companies or EOS itself, such as during oil changes. In addition, the company offers on-site oil regeneration during transformer operation.
The Closed Loop model has already been successfully implemented at municipal utilities. The regenerated EOS® Premium transformer oil, which is available as non-inhibited and inhibited quality, meets all requirements for oxidation stability and can be used during an oil change, but also during all maintenance activities.
Municipal utilities can balance sustainability goals, security of supply and budget control with the EOS Closed Loop model.
Blog registration:
Would you like to receive more information on transformer oil and services? Then feel free to register to our EOS Trusted Purity Blog:
How does the Closed Loop model work?
Learn more in our video: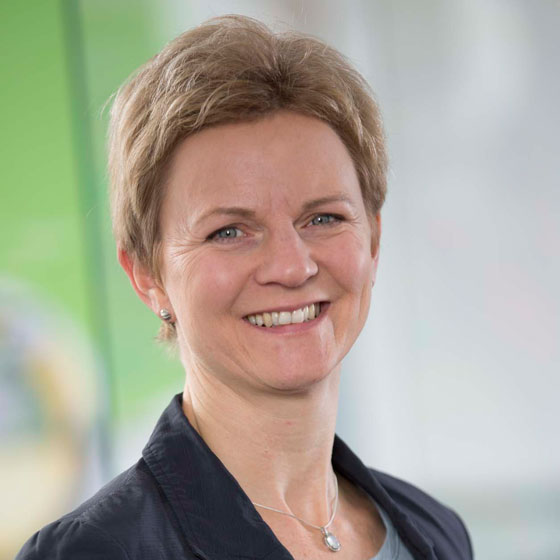 Author: Sandra Sparenberg
Sandra Sparenberg is Head of Corporate & Marketing Communications at HCS Group and is responsible for the company's strategic communications, including press relations and sales communications for the Haltermann Carless, ETS Racing Fuels and Electrical Oil Services (EOS) brands. One focus of her work is the development of online communications and Inbound Marketing. T +49 69 695 386 117 E-mail SSparenberg@h-c-s-group.com