Frankfurt a.M., 16.12.2021 – Electrical Oil Services (EOS), a brand of HCS Group and a leading supplier of unused and recycled insulating oils and associated services, supports with EOS® Premium the municipal utility in Schlitz, Germany, on its way to climate neutrality. The regenerated insulating oil ensured a significant saving of CO2 emissions during the maintenance of the first 20 network transformers.
"Climate protection concerns us all and as an energy supplier we hold a particular responsibility," says Patrick Susemichel, acting manager of the municipal utility Schlitz, and adds: "For this reason, we deliberately opted for the recycled insulating oil EOS® Premium. Together with the EOS team, we made an important contribution to greater sustainability."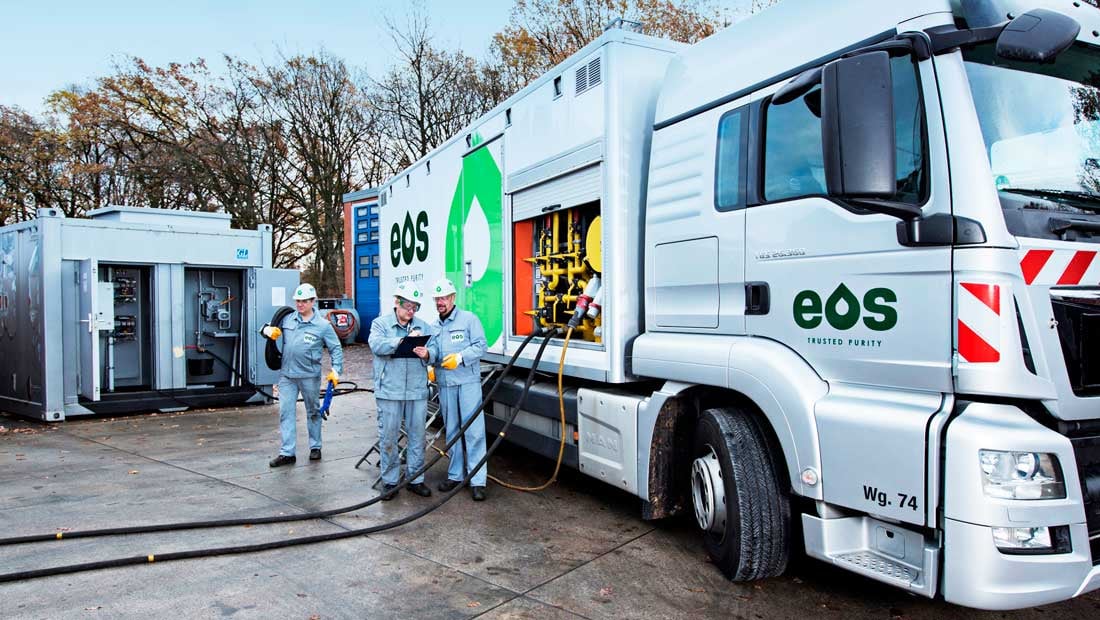 Recycled insulating oil is becoming increasingly important
"We are very pleased to see that more and more companies are discovering the advantages of our regenerated insulating oil for themselves," says Martin Seipel, Managing Director of Electrical Oil Services GmbH in Hamburg, Germany, and explains: "With our EOS "closed-loop" model, we reprocess used transformer oil into as-new insulating oil and return it to the circular economy. This saves valuable resources and is an important contribution to improving the climate balance."
EOS® Premium complies with IEC 60296:2020 Type B
EOS® Premium meets the strict requirements of the new international standard IEC 60296:2020 Type B. The product can be manufactured in the EOS processing plants in Duisburg (DE) and Stanlow (GB) and is marketed throughout Europe. Compared to new insulating oil, EOS® Premium enables a significant CO2 reduction and is thus an environmentally friendly and sustainable alternative for transformers and tap-changers.
Climate neutrality pioneer: Municipal utility Schlitz
Schlitz is one of the first municipal utilities in Germany to have made the entire company completely climate-neutral. They operate 60 power stations with 630 KVA grid transformers, each of which contains an average of 1,000 litres of insulating oil. As part of regular maintenance intervals, EOS was commissioned to first test the quality of the insulating oil and then to refurbish it. Further transformers of the company are to be served in the coming year.
EOS provides all preventive insulating oil services and transformer maintenance for its customers – from vacuum filling for new transformers and insulating oil testing in its own laboratories to mobile oil treatment and regeneration and the collection of used oil.
XXX
Technical infos on EOS® Premium
Click to get more technical details on our EOS® Premium grades.
Download:
Click on the picture to download a high-resolution file.
XXX
About Electrical Oil Services (EOS)
Electrical Oil Services (EOS) is a key brand of HCS Group GmbH and a leading supplier of unused and reclaimed insulating oils and associated services in Europe. EOS specialists have more than 60 years' experience in the production and marketing of insulating oils and supply both large and small customers in the electricity distribution industry with tailor-made solutions. For further details please visit www.electricaloilservices.com
About HCS Group
The HCS Group is a leading international supplier of solutions for high-value hydrocarbon specialties. The Group includes the brands Haltermann Carless, ETS Racing Fuels and EOS. The HCS Group has about 500 employees and is headquartered in Frankfurt am Main, Germany. The company belongs to H.I.G. Europe, a subsidiary of the US private equity company, H.I.G. Capital. For further details please visit www.h-c-s-group.com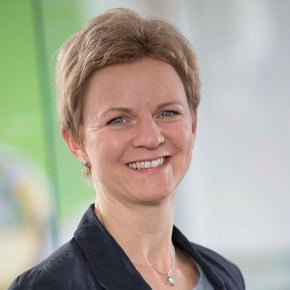 Author: Sandra Zirm
Sandra Zirm is Head of Corporate & Marketing Communications at HCS Group and is responsible for the company's strategic communications, including press relations and sales communications for the Haltermann Carless, ETS Racing Fuels and Electrical Oil Services (EOS) brands. One focus of her work is the development of online communications and Inbound Marketing. T +49 69 695 386 117 E-mail szirm@h-c-s-group.com