Energy is a core topic of today's society - and economically, politically and ecologically one of the most tense. Especially in the current time between energy transition, difficult geopolitical developments and interrupted supply chains, a rethinking of the industry is required with regard to security of supply while at the same time conserving resources. Taking a closer look at transformers is an urgent task in this context. After all, they are an indispensable component for the energy supply and therefore play a key role when it comes to the reliability and performance of the supply networks.
This article has been published in the German magazines Energiewirtschaft (EW) 7/8 2022 and Netzpraxis (NP) 6/2022.
Download PDF (German Version)
New situation in the energy sector requires smart solutions
How fragile our current energy supply is is becoming clearer than ever these days. At the same time, the infrastructure for a complete switch to renewable energies is not yet ready. The global situation of interrupted supply chains also further delays the implementation of the energy transition and also poses problems with the current network structure, for example in terms of replacement and new acquisition. A dilemma with regard to an urgently needed acceleration of the energy transition and the development of resilient energy systems.

For power grid operators and industrial companies alike, this situation means dealing more quickly and intensively with energy supply security and defining short- and medium-term solutions to prevent process failures and shutdowns.

Transformers play a central role in this and offer a high potential for sustainable solutions. As reliable guarantors for stable production processes, they should be given more attention.

Improved performance and runtimes of transformers are critical requirements. Asset managers are faced with a variety of challenges: Securing the energy supply during operation, implementing climate protection goals, regulations and directives, or even cost-effective solutions for the maintenance of plants. Often, transformers have to remain in use for longer, among other things because the availability of new equipment is not guaranteed due to delivery problems or because internal budget decisions have other priorities in mind.
Why insulating oil analysis is the number one answer
In this context, those responsible in industry, but also in public utilities or energy suppliers, are faced with the question of assessing the performance of their transformers, which are often older and may not have been regularly maintained. The insulating oil quality can be tested with the use of a sample of insulating oil. It is one of the most important criteria for assessing the condition of the transformer, because in the course of the operating time, the oil quality decreases due to oxidation, among other things. The inhibitors present at the beginning are used up and the acid content in the insulating oil increases. This has a negative effect on the thermal and electrical properties and, in the worst case, can mean the failure of a transformer.

An oil condition assessment is therefore the first tool of choice. Insulating oil examinations enable an assessment of the insulating fluid with regard to its electrical, physical and chemical properties and provide information on further action required.
Three arguments why oil condition assessment should be firmly integrated into the transformer maintenance plan and included in the mandatory audits:

1. Ensure operational safety:
Regular inspection of insulating oil quality is an essential factor in ensuring the operational safety of oil-filled electrical equipment.

2. Extend service life:
When deviations from standardised limits occur, the operational safety and service life of transformers inevitably decrease.

3. Save costs:
Identified at the right time, cost-efficient measures such as insulating oil treatment can be carried out - even during running operation.
A routine analysis according to international standards (DIN EN 60422) can provide important information about the condition of the transformer and enables necessary actions to maintain stable power output and extend the service life.

Electrical Oil Services (EOS) supports its customers in this assessment of condition and offers the insulating oil analysis. This implies an oil sample - taken by trained specialists in compliance with the required safety standards - and the evaluation in the company's own modern laboratories.
Depending on the condition of the insulating oil, there are several possibilities for improving the quality through on-site work, such as
drying, filtering and degassing with an oil treatment unit,
oil regeneration for deep cleaning not only of the insulating oil but of the entire insulation system, or
an oil replacement, also possible by using recycled insulating oil.

For critical transformers, the EOS experts offer further analyses: Interfacial tension monitoring, dielectric loss factor DDF (Tan Delta) and paper properties (DP). These provide additional forensic information that can serve as a basis for engineering and investment decisions.
Resource conservation and cost efficiency are by no means contradictory
Political pressure, societal trends and increased demand, the energy sector's own climate protection interests and, last but not least, European and national regulations such as the 'Green Deal' or the 'Fit for 55' package of measures are increasingly moving the reduction of CO2 emissions into the focus of the energy supply industry and large energy consumers. Important components are also the conservation of resources and higher energy efficiency - in some cases with significant financial advantages.

Preventative insulating oil management can play a crucial role in this. After all, insulating oil regeneration or the sustainable Closed Loop model of EOS are important contributors to the achievement of internal climate protection goals. For this purpose, used transformer oil is collected from the customer's site, processed in one of the company's own production facilities to a new oil quality in accordance with the IEC 60296:2020 standard and finally returned to the circular economy as insulating oil. Oil recycling is therefore a sustainable and cost-efficient alternative to new insulating oil - a promising model for the future.
Conclusion
Energy-intensive companies and energy suppliers are facing uncertain times. Extending transformer service lives is becoming a greater focus for asset managers. Efficient handling of insulating oil represents a resource-saving, sustainable and cost-conscious solution. A professional insulating oil analysis enables a quick assessment of the condition of transformers and prevents downtimes or longer shutdowns. More and more companies from the energy industry are relying on recycling and reuse of regenerated transformer oil, thus contributing to greater sustainability in two ways: In dealing with the resource insulating oil and by extending the service life of transformers.
Blog:
Would you like to receive more information on transformer oil and services? Then subscribe to our EOS Trusted Purity Blog:
How does the Closed Loop model work?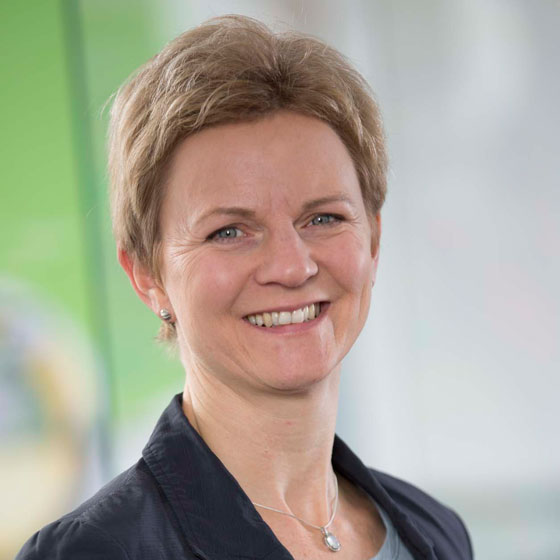 Author: Sandra Sparenberg
Sandra Sparenberg is Head of Corporate & Marketing Communications at HCS Group and is responsible for the company's strategic communications, including press relations and sales communications for the Haltermann Carless, ETS Racing Fuels and Electrical Oil Services (EOS) brands. One focus of her work is the development of online communications and Inbound Marketing. T +49 69 695 386 117 E-mail SSparenberg@h-c-s-group.com