How can sustainability be implemented in a company in the short term? This is a question that comes to mind nowadays, as the energy turnaround and climate protection are the defining topics. Product quality and raw material security should also be guaranteed. The energy sector in particular is challenged to offer a balance between security of supply and societal sustainability demands. Electrical Oil Services (EOS) has been involved in insulating oil treatment and transformer maintenance for around 70 years and proves that sustainable concepts can be solution providers and create added value for customers and climate protection.
The following article has been published in Transformer Magazine No. 8 2023.
Download as PDF: English Version German Version French Version
"A reliable energy supply and the responsible use of our resources must always be considered in conjunction with each other. We must no longer regard sustainable solutions as merely optional. They must be part of our economic and strategic considerations."

Andrew Melvin, Vice President Electrical Oil Services
The reliability and performance of energy supply systems depend to a large extent on the availability of their transformers. These ensure that the electricity generated is fed into the power grid at the required voltage and transmitted to the consumers via the various grid levels. To ensure the continuous availability of the transformers, a consistently high quality of insulating oil and its regular inspection are required. Asset managers who continuously keep an eye on the quality of their transformer oil can thus ensure safe transformer operation by taking cost-efficient measures in good time in the event of deviations.
The responsibilities and challenges facing asset managers at energy suppliers, municipal utilities and energy-intensive industrial companies today have become different over the past few years, and especially as a result of the war in Europe. In times of energy transition, global supply chain issues and raw material shortages, they not only have to ensure continuous security of supply, but also pay attention to changing framework conditions. These entail, for example, longer service lives of transformers and thus changed maintenance schedules. In addition, the energy industry has set itself ambitious sustainability goals as a driver and standard setter, which are based on the UN Sustainable Development Goals (SDGs), for example. Thus, sustainable business models for future-proof supply are in greater demand than ever. So how can climate protection by reducing the carbon footprint succeed with all the framework conditions?
"Our EOS® Closed Loop model combines our customers' sustainability goals through resource conservation and CO2 savings with supply assurance and budget control."

Kilian Gerbl, Head of Sales, Electrical Oil Services
Increase transformer lifetime through insulating oil management
Electrical Oil Services has been pioneering the insulating oil management sector for around 70 years. Resource- and climate-friendly solutions for services with insulating oils are the basis of the portfolio, supplemented by comprehensive transformer services.
For many of the challenges mentioned, the processing and recycling of used insulating oil offers an important solution approach. Above all, the goal of extending transformer service life is effectively taken into account. This is because the ability to supply new transformers is severely limited due to the supply chain problems of important materials and a lack of skilled personnel, and in the meantime also due to plans for production for the reconstruction of the infrastructure in Ukraine. This is accompanied by a progressive price development that makes previous budget plans unrealisable.
Thus, on the one hand, oil regeneration and processing offer improved operating time and performance of transformers and can contribute to increased operational safety and stability of production processes in industrial plants. On the other hand, oil recycling enables the efficient use of insulating oil and thus conserves valuable resources.
Standardised oil analyses provide information on the condition of transformers
The quality of the insulating oil is one of the most important criteria for determining the condition of a transformer. This is because in the course of the operating time, the oil quality decreases due to oxidation or increased temperatures. The inhibitors present at the start become inactive and the acid content in the insulating oil increases. This has a negative effect on the thermal and electrical properties and can in the worst case mean transformer failure.
In order to obtain a regular assessment of the transformer's condition, insulating oil samples should be taken and analysed in an insulating oil laboratory, for example, during a legally prescribed audit or as part of upcoming inspections. This procedure offers energy suppliers and industrial companies important safeguards in the operation of transformers to protect them from damage or even failure - a sustainable investment.
The quality of the transformer oil matters
This is why regular oil analysis is important:

1. Ensuring operational safety:


Regular inspection of insulating oil quality is an essential component in ensuring the operational safety of oil-filled electrical equipment and preventing failures.

2. Extended transformer service life:


Deviations from the standardised limit values inevitably reduce the operational safety and the service life of the transformers.

3. Cost savings:

Recognised at the right time, cost-efficient measures such as oil processing and regeneration can be carried out - even during operation.




Routine analysis according to international standards (DIN EN 60422) provides important information about the condition of the transformer. Early measures to improve the quality of the insulating oil are cost-efficient and, in the worst case, prevent transformer damage and downtime.
Sustainable & cost-efficient: The EOS® Closed Loop Model
Today, the closed loop concept is an important and decisive step towards reducing greenhouse gas emissions. After all, transformer oil is a valuable raw material. Recycling and returning it to the cycle is thus a logical step and a promising model for the future that also takes cost efficiency into account.
"Raw materials are valuable and must be reused. The idea is not new and yet we often need to convince people in the field of transformer oils. Due to the current sustainability debates, more and more companies are now recognising the added value in the topic of insulating oil recycling. Our EOS® Closed Loop model combines the sustainability goals of our customers through resource conservation and CO2 savings with supply security and budget control," says Kilian Gerbl.
How does the EOS® Closed Loop Model work?
Regenerating insulating oils from transformers enables customers to manage transformers in a sustainable way. The EOS Closed Loop Model is subject to the usual rules and laws of waste disposal. According to the German §6 KrWG (Recycling Management Act), the EOS Closed Loop model represents the highest recycling level.
Electrical Oil Services offer the following recycling services:
Stationary oil regeneration in production facility:
Here, used transformer oil is collected from the customer's site and processed in one of Electrical Oil Services' own production facilities. The resulting oil quality is almost as good as new, meets the IEC 60296:2020 standard and is returned to the cycle as recycled insulating oil.
Mobile oil regeneration directly on site:

The mobile process goes one step further. It recycles the insulating oil and treats the entire insulating system of a transformer. This is a great advantage because it enables deep cleaning, which can significantly increase the service life of transformers. This process is similar to dialysis: ageing products such as peroxides, acids and sludge are removed from the insulating oil and the oil is reprocessed to as-new quality. Depending on the requirements, mobile oil regeneration is possible 'under load' during operation or outside operation - taking into account all safety aspects.
Certified with highest quality: Recycled EOS® Premium transformer oil
Sustainable concepts are a central building block for more climate protection. However, the products must also be convincing in terms of quality. Electrical Oil Services has managed to achieve important certification levels and also meets the high quality standards with its recycled insulating oils. For example, the regenerated EOS® Premium transformer oil, which is available as non-inhibited and inhibited quality, is certified according to the new international standard IEC 60296:2020 Type B for "oil with as-new properties" and meets all strict requirements for oxidation stability. The recycled insulating oil is preferably used during an oil change, but can also be used as a direct substitute during all maintenance activities.
Offshore plants: Special challenges in transformer management
To reconcile climate protection goals and energy security, renewable energies are an indispensable component for energy utilities. Offshore wind energy is a promising alternative for providing large amounts of nearly constant, clean and affordable energy. Offshore wind farms are connected to onshore grids and have to withstand extreme conditions.
Due to remoteness, the marine environment and the significant cost of failure, offshore wind farms are subject to particularly stringent requirements. When installing, commissioning or maintaining transformers, precise planning, high safety precautions and specially trained and certified technical personnel are essential.
With decades of experience from onshore projects, the experts at Electrical Oil Services have acquired the special skills and competencies required to work on offshore transformer platforms and wind turbine generators. As partners for offshore projects, the team has already been able to prove its qualifications several times.
Full-service partner for transformer maintenance and insulating oil processing
The energy supply industry is faced with some complex challenges and high demands when it comes to achieving sustainability goals while at the same time ensuring operational safety. In these conflicting areas, partner companies need many years of expertise, highly qualified teams and, above all, the understanding and know-how for sustainable problem solutions. Electrical Oil Services takes a holistic view of the challenges faced by energy suppliers and reconciles the implementation of sustainable goals, compliance with legal requirements, cost-conscious solutions and interlocking services.
The main reason for this is the services from a single source and the support provided by trained teams from the first oil analysis to the final report. With its mobile teams and one of the largest vehicle fleets as well as its special expertise in the offshore sector, Electrical Oil Services is active throughout Europe.
With this sustainable focus, the company sees itself as a solution provider for future issues and growing challenges, and meets the requirements of the energy sector with viable and cost-conscious concepts - always in a resource- and climate-friendly manner.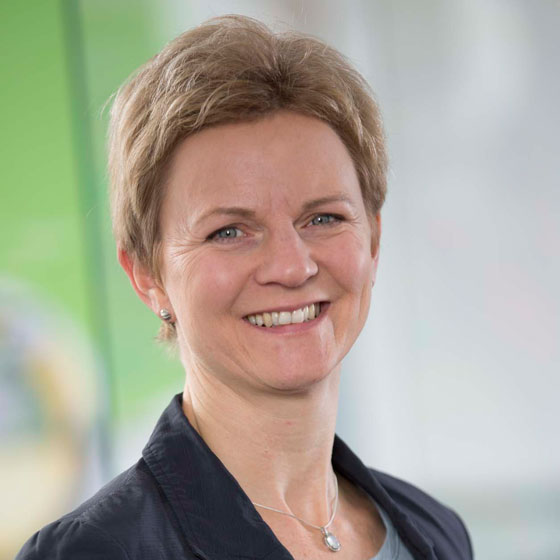 Author: Sandra Sparenberg
Sandra Sparenberg is Head of Corporate & Marketing Communications at HCS Group and is responsible for the company's strategic communications, including press relations and sales communications for the Haltermann Carless, ETS Racing Fuels and Electrical Oil Services (EOS) brands. One focus of her work is the development of online communications and Inbound Marketing. T +49 69 695 386 117 E-mail SSparenberg@h-c-s-group.com