Mobile Processing Units (MPU)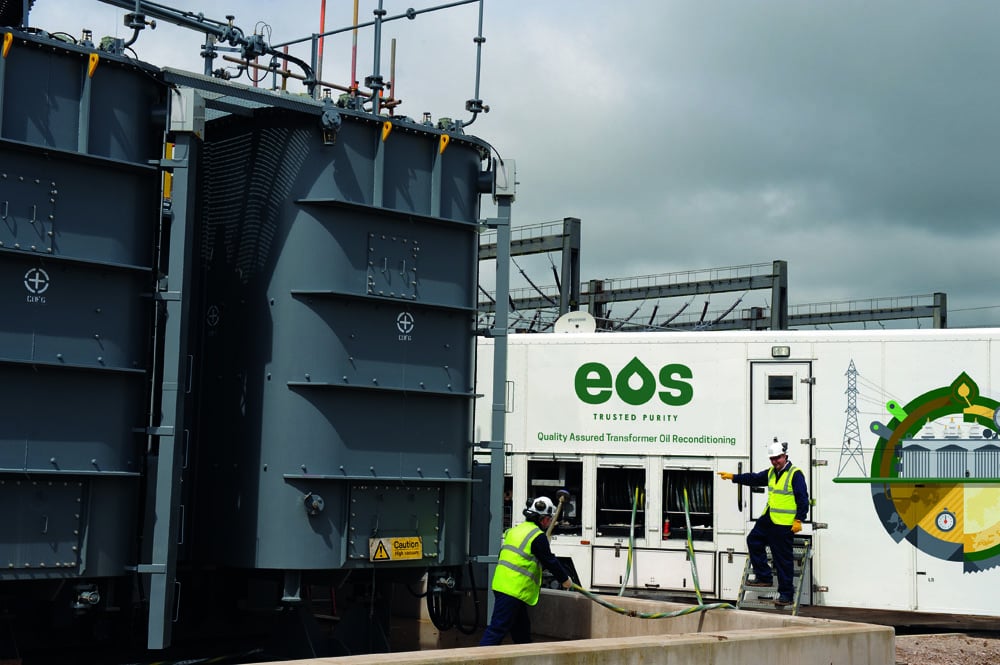 Our Mobile Processing Units (MPU), known as TransVacs. are state of the art, self-contained vehicles specifically designed to meet the most exacting standards of transformer filling and treatment.
Over the years, we have built strong and loyal relationships with UK and European transformer manufacturers, electricity network operators and energy intensive industrial customers. Vacuum filling and treatment (reconditioning) of your power transformer could not be in safer hands.
Our EOS engineers and site operators use their extensive experience to work with you to ensure your project is carried out to the highest possible standards from initial site survey to completion of a detailed site operation report.
Whether you need to vacuum fill a new power transformer, refill a transformer following maintenance or exposure of windings to the atmosphere, or you need a routine reconditioning of transformer oil, EOS has a trusted solution for you.
The process
EOS Mobile Processing Units (MPUs) are fitted with the latest vacuum pumps and boosters to reduce pressure inside the transformer to <1millibar in around one hour, in the largest of power transformers. Once a suitable period of vacuum has been "held", the transformer is filled with insulating oil from a tanker whilst the transformer remains under vacuum. The flow rate during this process is typically 5,000 litres per hour, with 1micron filters and a heating capacity of 200kW producing a typical rise of 40 degrees in oil temperature.
Each MPU comes with testing equipment for measuring water content, breakdown voltage, total gas and DGA. These tests are usually carried out after each complete "pass" of the transformer's total oil volume through the MPU. Results are recorded and used to evaluate the progress of the work. A final report is given to the customer.
If your transformers are wet, our 200kW heating capacity can form part of the solution for lowering water content in paper insulation. Please contact one of our engineers for further advice.
EOS has a MPU to suit all circumstances on site, for sensitive sites out modern "TransVac 4" which comes with electrical heaters may be employed, for other traditional and less sensitive sites our bespoke, in-house designed oil-fired units will be used.
We have a dedicated Field Service Department, which consists of a Field Service Resource Manager and a dedicated admin team supporting our professional and experienced team of site operators.
FAQ´s
What is the difference between oil regeneration and reclamation?
The terms are often interchangeable but in the UK we generally refer to static, off-site chemical and physical treatment of used insulating oil as "reclamation" – e.g. what we do at the EOS Ellesmere Port operational base, and on site in-situ chemical and physical treatment as "regeneration".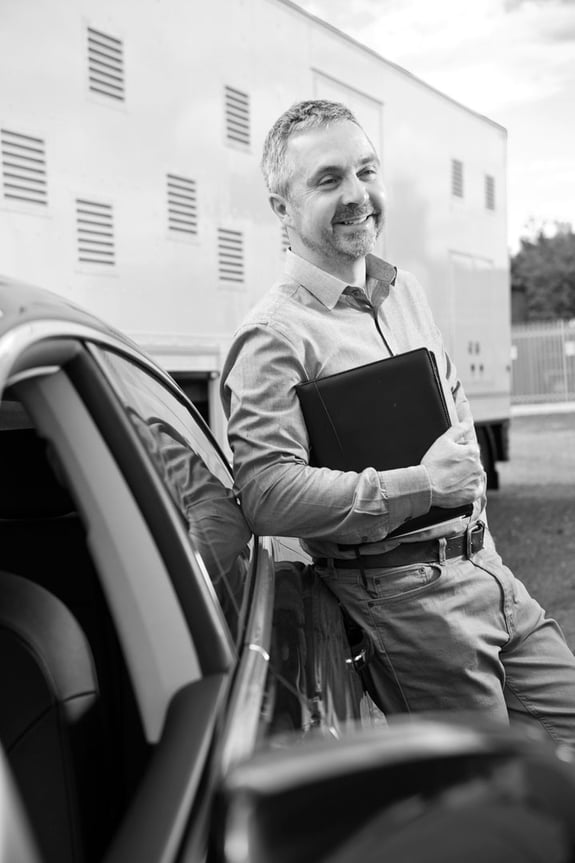 Speak to the
experts
Our team has a wealth of accumulated knowledge and experience. To learn more about the way we work and how we could help you, simply get in touch.
Case Studies
The customer was a major UK OEM. Transformers were due to be installed at a brand new CCGT power station…
When Distribution Network Operator took its 132kV transformer in North London out of service it was with the intention of…
A UK Distribution Network Operator (DNO) needed to remove some oil from the top of a 132kV transformer to inspect…
Useful Contacts
Electrical Oil Services
Bridges Road, Ellesmere Port
Cheshire, CH65 4EQ - UK
UK
Tel: +44 0845 602 1003
It's our extensive experience in the (in-situ) treatment, storage and supply of insulating oil that gives our customers peace of mind when it comes to the quality and standard of our services.
Not only do we supply unused and regenerated insulating oil, but we also provide a range of robust complimentary products.
Our people are passionate about what they do, giving honest, pure, expert advice on a subject they know inside and our.