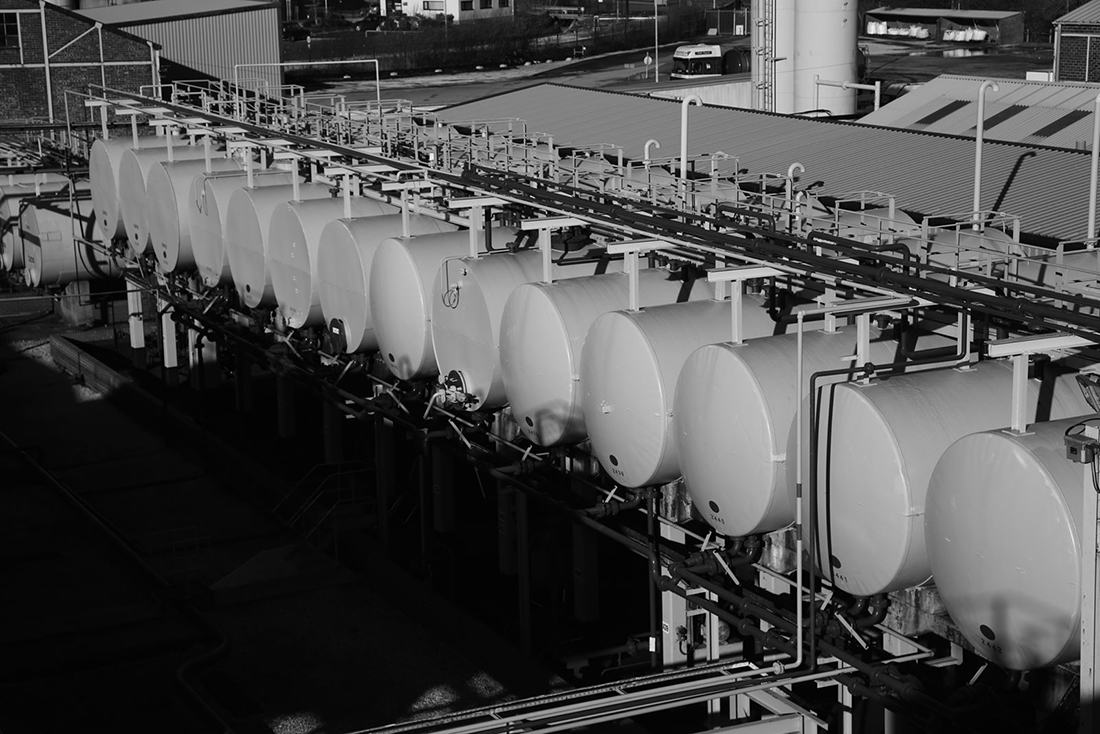 EOS storage and management of insulating oil at our Ellesmere Port works can be a cost effective alternative to oil replacement where the service life of the oil has not been impaired.
When large quantities of otherwise good quality oil from a transformer must be removed for periods of more than a week to facilitate the movement (to another location for example), we are able to store oil it in one of our dedicated, quality assured insulating oil storage tanks at our Ellesmere Port operational base.​
Full site surveys and RAMS preparation by one of the experienced EOS engineers will go hand in hand with this service along with subsequent advice over vacuum filling and treatment with an EOS mobile processing unit.
The process
Off site storage means that your site does not become cluttered with oil tankers, creating unnecessary logistical and environment risks. Once removed, oil is kept in a dedicated tank (or tanks), to absolutely minimise the risk of cross contamination during storage. This system of storage is the safest option when storing large quantities of oil from either 275/400kV super-grid transformers or power station generator transformers, when oil is needed to be out of the transformer for more than a few days or weeks at a time.
If off-site oil storage is required, an EOS Engineer will visit your site to discuss the work in detail, before being supported by the quality managed EOS system to ensure your oil is collected in oil flushed road tankers and transported to our operational base at Ellesmere Port, where it can be tested and monitored by our on-site QC Chemist. At the end of the storage period the oil will be tested, loaded and returned to site in a dedicated oil delivery tanker. AN EOS MPU will then refill the oil.
EOS is unique in having a dedicated QC Chemist, on site at our Ellesmere Port operational base. The Chemist and site operational staff all follow a carefully written Quality Assurance Procedure (QAP) to ensure your oil is maintained as close to its original (as drained) condition, as possible. Where necessary we will recondition the oil prior to loading into the delivery tankers.
Speak to the
experts
Our team has a wealth of accumulated knowledge and experience. To learn more about the way we work and how we could help you, simply get in touch.
Case Studies
When a generator transformer fails the station owners can lose £1 million per day for each day of an unplanned…
Useful Contacts
Electrical Oil Services
Bridges Road, Ellesmere Port
Cheshire, CH65 4EQ - UK
UK
Tel: +44 0845 602 1003
E-Mail: EOS@h-c-s-group.com
Our Services
It's our extensive experience in the (in-situ) treatment, storage and supply of insulating oil that gives our customers peace of mind when it comes to the quality and standard of our services.
Our Products
Not only do we supply unused and regenerated insulating oil, but we also provide a range of robust complimentary products.
Get In Touch
Our people are passionate about what they do, giving honest, pure, expert advice on a subject they know inside and our.