The exact time to replace the oil in transformers depends on factors such as the type of transformer, the operating conditions and the manufacturer's recommendations. However, as a general guideline, insulating oil samples should be taken and tested at least every five years to assess the condition of the insulating oil. Only this assessment determines the need for a change and helps to save costs. Learn more about the importance and benefits of transformer oil analysis in this blog.
Saving costs and more: This is the reason why transformer oil analyses are useful
Identify vulnerabilities and increase service life
Transformer oil analyses assess the condition of transformers and facilitate the early implementation of measures to prevent downtimes and consequential damage. This is because the degradation and decomposition products dissolved in the insulating oil provide important information about possible deficiencies in the transformers. These are the two tests that help to determine the quality of the oil:
Dielectric-chemical tests that relate to the insulating oil quality

Gas and liquid chromatographic tests that relate to specified values
Increase informative value in insurance claims and other obligations
One of the most frequent causes of malfunctions in transformers is the insulating oil, and inspections of transformers often have insurance-relevant significance. Because one thing is clear: there are liability risks in the event of compliance violations. Due to the obligation to provide evidence, you should therefore not only ensure that your transformer oil is checked regularly, but also that the results of the analysis are properly documented.
Avoiding supply bottlenecks of grid components
In order to avoid supply bottlenecks of network components with transformers, it is important on the one hand that companies manage their inventory in a timely manner. In addition, forward-looking insulating oil analyses help to avoid bottlenecks. After all, transformers now have to be available longer than in the past, and operating costs should be reduced to a maximum, especially in the energy sector.
Avoiding the risk of failure and increasing operational safety
Cost-intensive production downtimes can be avoided if the quality of the insulating medium is maintained at a high level. Damage to the insulation materials due to e.g. contamination, inadequate ambient conditions or higher loads is detected in good time through appropriate regular analyses.
How can the oil in transformers be changed sustainably?
Sustainable transformer asset management is increasingly perceived as a decisive value-added factor. This is due, among other things, to the currently inadequate supply chain issue, but also to the increasing legal requirements with regard to environmental protection. In this context, the question arises - as soon as the test results show that the properties of the transformer oil have deteriorated considerably or impurities have been detected - as to how the oil replacement in the transformer can best be carried out.
In order to restore the necessary quality of the transformer oil, there are various possibilities. These include drying, filtering and degassing with an oil treatment, regeneration on site or an oil replacement.
Read in this article which options are recommended as sustainable - such as the transformer oil regeneration:
Or use this article with useful practical tips as the next step:
Reduce your company's carbon footprint
In view of increasing environmental awareness and EU-wide requirements, there are certainly also good solutions for your transformer oil management. Especially recycled or regenerated insulating oils can score points here.
Learn more on how to easily save CO2 and valuable resources:
Conclusion
Consistently analyse the oil in transformers to determine the optimal time for an oil change! Because insulating oil analyses are an important part of transformer monitoring. Regular transformer oil samples lead to more safety in the power supply as well as to better planning of your asset management budget. This minimises short-term negative surprises.
In general, we answer the question: When to replace the oil in transformers? with two counter-questions:
If you would like to receive regular information and tips related to transformer oil management, why not subscribe to our free-of-charge blog?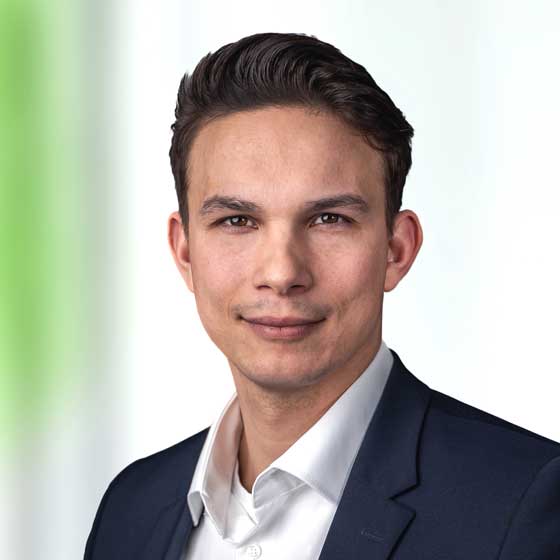 Kilian Gerbl
Kilian Gerbl is Head of Sales for Electrical Oil Services GmbH. He is responsible for all commercial-related topics in Europe – this includes customer relationship management as well as new project and business development. His key focus is to expand the EOS activities across Europe and further implement the sustainable EOS Closed-Loop model.
Tel: +49 151 5351 5373