Electrical Oil Services collects used insulating oil, recycles it and returns it to customers in like-new condition. This is reuse on a sustainable basis - we call it the EOS® Closed Loop Model. Find out more about the proven concept for the circular economy and benefit from the advantages.
Did you know that the reprocessing and reuse of insulating oils is a common practice nowadays? And that this recycling increases the competitiveness of companies, reduces internal costs and conserves valuable resources?
EOS® Closed Loop Model: Reducing climate impact and costs with recycled transformer oils
In view of increasing demands for climate protection and economic efficiency, companies and public institutions are reviewing their power systems for efficiency and seeking solutions to optimise them. Transformers are also being put to the test in this context.
One possibility for optimisation is the regeneration of transformer oil. This process improves the quality of the insulating oil and thus also the performance and service life of the transformers - in addition, valuable resources are conserved. As a pioneer in oil treatment and oil regeneration, Electrical Oil Services (EOS®) has been recognised as a leading provider for years.
This is how circular economy works: EOS® Closed Loop Model
For more than 60 years, the experts at Electrical Oil Services have had experience in the treatment of transformer oil. In Great Britain, the EOS® Closed Loop Model has been established for many years.
This concept was developed after the Second World War, when crude oil was scarce and solutions were sought to recycle raw materials that had become scarce and expensive. Terms such as UTO (Used Transformer Oil) and RTO (Regenerated Transformer Oil) have become established in the course of time.
Today, this process is more relevant than ever, as companies make themselves less dependent on oil imports and corresponding price fluctuations through the EOS® Closed Loop Model.
Click on the picture to view our EOS Closed Loop model VIDEO;
You will be transfered to EOS YouTube channel.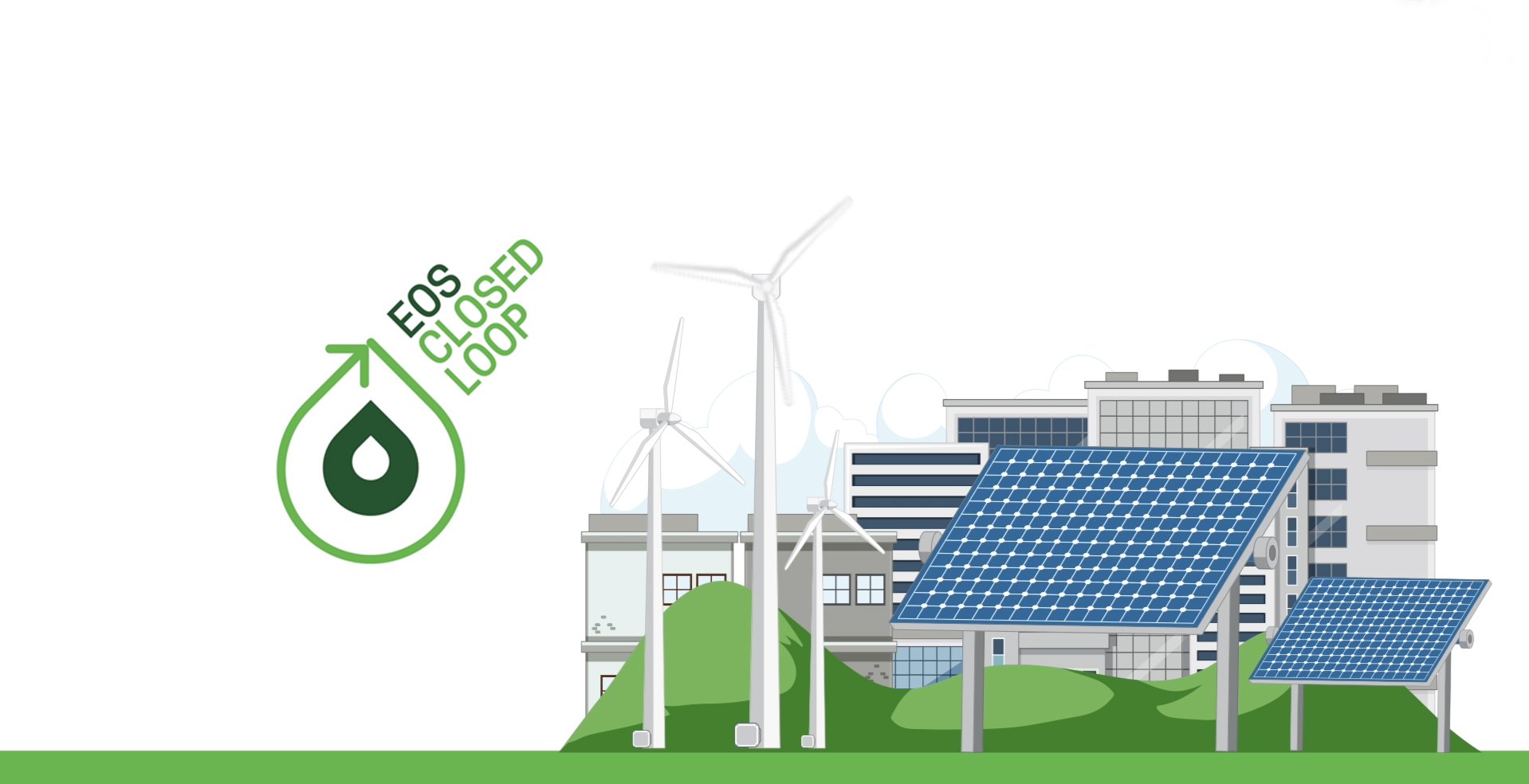 Important standards: BSI 148 and IEC 60296
Standards for this closed-loop process were established early on by the British Standards Institute (BSI) in BS 148, entitled "Recycled mineral insulating oil for transformers and switchgears".
This standard deals with the requirements for recycled oxidation-inhibited and non-oxidation-inhibited mineral insulating oils as supplied. In particular, when they are used in switchgear, transformers and similar electrical equipment where oil is required as an insulating agent or for heat transfer.
The scope of this standard includes oils with and without additives. It also does not distinguish between the different processes for the treatment of used insulating oil - and is therefore also applicable to oils that have undergone a refining process.
This British Standard in its 2020 version corresponds - except for colour and oxidation stability - to the standard titled "Fluids for electrical engineering applications - Mineral-based insulating oils in electrical equipment" of the International Electrotechnical Commission IEC 60296:2020.
EOS Trusted Purity Blog
The EOS® Closed Loop Model stands for premium insulating oil recycling
Companies that recycle used transformer oil in the Benelux, Germany, France and the UK alone process an estimated 60 to 80 thousand tonnes of oil into recycled base or transformer oils each year.
These quantities are a convincing reason to also recycle insulating oil repeatedly and keep it in the cycle: power utilities and industrial companies reduce their carbon footprint and contribute to the Circular Economy with the EOS® Closed Loop Model.
How does the EOS® Closed Loop Model work?
Regenerating insulating oils from transformers enables customers to manage transformers in a sustainable way. The EOS® Closed Loop Model is subject to the usual rules and laws of waste disposal. It makes no difference whether your insulating oil is regenerated at our production facility or directly at your site.
Good to know: According to the German §6 KrWG (Recycling Management Act), the EOS® Closed Loop model represents the highest recycling level.
We offer the following recycling services:
Stationary oil regeneration in our production facility:
Here, used transformer oil is collected from the customer's site and processed in one of Electrial Oil Services' own production facilities. The resulting oil quality is as good as new, meets the IEC 60296:2020 standard and is returned to the cycle as recycled insulating oil.

Mobile oil regeneration directly on site:


The mobile process goes one step further and not only recycles the insulating oil, but also treats the entire insulating system of a transformer. This is a great advantage because it enables deep cleaning, which can significantly increase the service life of transformers. This process is similar to dialysis: ageing products such as peroxides, acids and sludge are removed from the insulating oil and the insulating oil is reprocessed to as-new quality. Depending on the requirements, mobile oil regeneration is possible under load during operation or outside operation - taking into account all safety aspects.
Whether regenerated stationary or on site, the Electrical Oil Services product that results is a high-quality recycled insulating oil.
Recycled insulating oil: EOS® Premium according to IEC 60296:2020
Electrical Oil Services' EOS® Premium product is a regenerated insulating oil that fully complies with the requirements of the IEC 60296:2020 Type B standard. Through reprocessing, the recycled insulating oil can be reintroduced into the circular economy. This means that waste, such as the disposal of used transformer oil through incineration, can be avoided. The circular economy ensures that materials such as insulating oil are reused, reprocessed and recycled for as long as possible. This significantly extends product life cycles and conserves valuable resources.
Are you interested in EOS® Premium, a high-quality recycled transformer oil?
Just contact us, we will be happy to advise you.
EOS® also offers you new and reprocessed insulating oil and accompanying transformer services.
Conclusion
We recommend both companies from the energy supply sector and small and large energy consumers from industry to recognise used transformer oil as a resource that is worth recycling. With the regeneration of transformer oil, you can cut costs in your company, conserve resources and reduce the impact on the climate. The best thing is: with the EOS® Closed Loop Model, you are on the safe side. We offer the expertise, safety and technology to maintain your transformers and treat insulating oils in such a way that they become part of a sustainable circular economy. Join us and reach out to us today!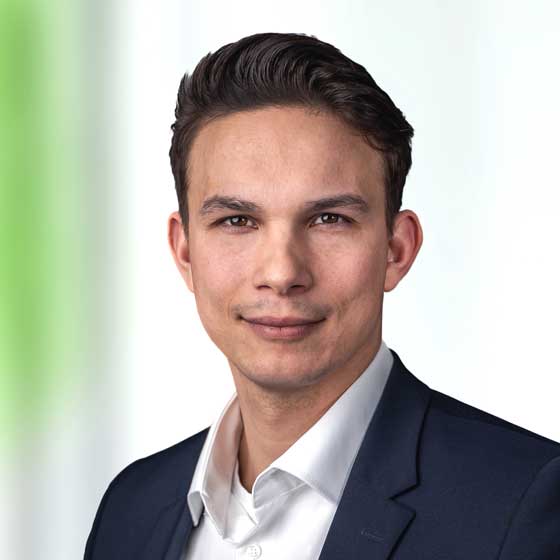 Kilian Gerbl
Kilian Gerbl is Head of Sales for Electrical Oil Services GmbH. He is responsible for all commercial-related topics in Europe – this includes customer relationship management as well as new project and business development. His key focus is to expand the EOS activities across Europe and further implement the sustainable EOS Closed-Loop model.
Tel: +49 151 5351 5373