I am pleased to announce that our one shareholder, the H-C-S-Group today completed its acquisition of Castrol's 50% shareholding of EOS and is now the sole shareholder in the company. You can review their website at www.h-c-s-group.com for more information.
The business model of HCS Group is just like that of EOS based on a strong service component and proven quality performance making the integration seamless.
EOS will complement the HCS Group's product range and the acquisition will increase EOS' European reach, access to technical expertise and worldwide sales structure to secure the company's competitiveness and future growth.
Although fully integrated in the HCS Group, EOS will remain as an independent brand therefore not impacting on our current relationships with your company. We expect that once some of the synergies in the group have been explored it will allow EOS to enhance its product and service offering.
I will inform you about all further important corporate developments as we move forward. If you have any questions or require more details please contact me.
Regards,
Tom Larney
Managing Director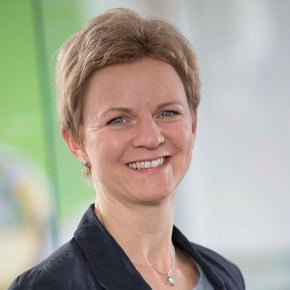 Author: Sandra Zirm
Sandra Zirm is Head of Corporate & Marketing Communications at HCS Group and is responsible for the company's strategic communications, including press relations and sales communications for the Haltermann Carless, ETS Racing Fuels and Electrical Oil Services (EOS) brands. One focus of her work is the development of online communications and Inbound Marketing. T +49 69 695 386 117 E-mail szirm@h-c-s-group.com